He was a guest at her wedding to Prince Harry at Windsor Castle last year, so it's no surprise to hear that the Hollywood actor has been defending Meghan Markle.
George Clooney spoke out about the negative press the Duchess of Sussex has been receiving and said "she's getting a raw deal".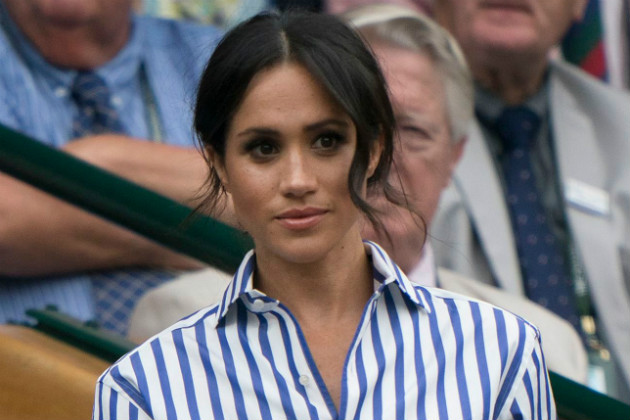 Actor George Clooney spoke out to blast the tabloids' treatment of Meghan, Duchess of Sussex, while promoting new TV show Catch-22 yesterday.
During a panel discussion for his new TV show Catch-22, George compared 37-year-old Meghan to her late mother-in-law Princess Diana, who was killed in a car crash in 1997 after being chased by paparazzi.
"I just saw this piece," he said. "They're just chasing Meghan Markle everywhere, she's being pursued and vilified. She's a woman who is seven months pregnant and she is being pursued and vilified and chased in the same way that Diana was, and it's history repeating itself. And we've seen how that ends."

The father-of-two went on to reference the five-page handwritten letter allegedly written by Meghan to her father Thomas – which was published in The Mail On Sunday last weekend.
The letter begins, "Daddy, it is with a heavy heart that I write this, not understanding why you have chosen to take this path, turning a blind eye to the pain you are causing," and goes on to say that Thomas' actions "have broken my heart into a million pieces".
Thomas, 74, described the letter to the Mail as "deeply hurtful".

"You're taking a letter from a daughter to a father and broadcasting it everywhere," George said of the Mail's decision to publish extracts of it. "She's getting a raw deal there, it's irresponsible."
Five anonymous friends of the Duchess recently came to her defence in an article in US magazine People.
"Meg has silently sat back and endured the lies and untruths," said one friend. "We worry about what this is doing to her and the baby. It's wrong to put anyone under this level of emotional trauma, let alone when they're pregnant."

George, 57, and his wife Amal, 41, are close friends of Meghan and her husband Prince Harry, and attended their wedding last year.
However, George went on to rubbish claims that he would be godfather to the royal couple's first child, due this spring, saying, "I'm a father of twins, I have enough sh– to deal with – literally!" Amal gave birth to their children Ella and Alexander in June 2017.
Words by Samantha Simmonds.