Holly Willoughby marks her mum's 70th birthday with a cute throwback snap which shows her mum through the years.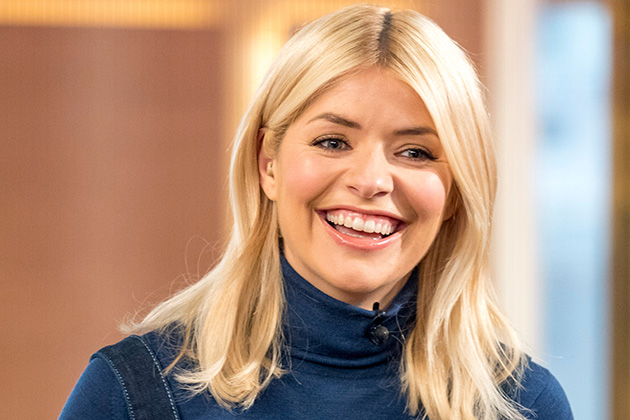 The 37-year-old TV presenter took to social media to praise her mother Linda, as she turns 70 as she uploaded a series of throwback photographs which she captioned, 'Total and utter mega babe… then and now!!!! My Mumma… 70 today!!! Love you beyond… Happy Birthday beautiful …'
Holly's mum looks incredible for 70, her youthful looks can be seen in the latest snap tucked away in the bottom corner of the montage which documents her mum from being a toddler to young woman who is posing in her bikini.
The former air stewardess is also pictured next to her husband Brian as the pair sat in a deck chair.
Fans couldn't wait to congratulate Holly's mum on her birthday and also liken her to her star daughter.
One wrote: "Wow Holly now we know where you get the Gorgeous looks from your mum is amazing,' another said, "She does not look 70!!!" and a third said: "Totally gorgeous then and now xx."
Lynne's slim, toned figure and beaming smile is similar to that of Holly, so it's no wonder the star has caused a frenzy among fans.
One fan commented: "Happy birthday mummy, you look like a bond girl x" – in reference to her mum's bikini shot, and another likened her to Holly's sister Kelly, 'Happy 70th to your stunning Mum, your sister is so like her x' after the trio were recently pictured watching the Royal wedding of Prince Harry and Meghan Markle together at the weekend.
Holly captioned the image, 'So it's the Royal wedding, my sisters 40th and my mums 70th birthday party at the willoughby residence today!!!! … I blame you @ladywilloughby for the dress code!!!! #whynot #happiness #love'
Good looks definitely runs in the Willoughby family….