Bookmaker Coral recently put the odds at 2-1 for Sarah Ferguson and Prince Andrew to remarry next summer, but one royal expert has spoken out about the proposed wedding, calling it 'impossible'.

Fergie has previously referred to herself and Andrew as "the world's happiest unmarried couple", so why exactly is a reunion looking so unlikely?
"At times like these I quote the Hollywood film producer Sam Goldwyn who was famed for his mangled syntax. In two words Im. Possible," said  Richard Fitzwilliams, the former editor of International Who's Who.
MORE: Sarah Ferguson made this heartfelt tribute to Prince Andrew at daughter Eugenie's wedding
"They've always got on. It is a very close relationship. They have remained so fond of each other after their divorce. They still reportedly share homes at Royal Lodge Windsor and in Verbier. 
"It does seem strange to many but the Yorks are a very close knit family and their daughters are devoted to both their parents so that is an extra bond.

"We are in the era of social media where the most bizarre royal stories float around."
MORE: Sarah Ferguson reveals whether or not she and Prince Andrew will get re-married
The pair married in 1986, with Fergie falling pregnant with Beatrice shortly after the couple wed. They divorced in 1992, after Fergie was spotted in the company of American billionaire Steve Wyatt, while Andrew was away on tour.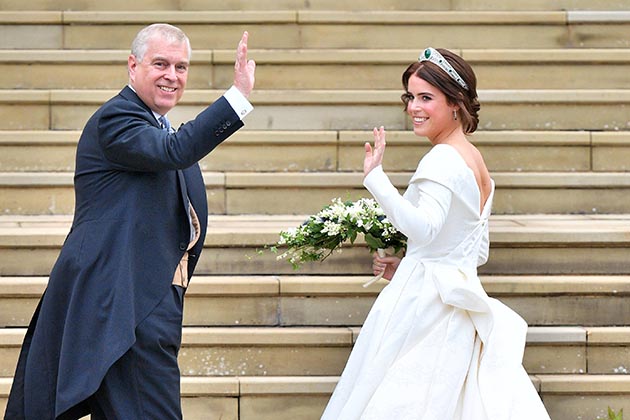 Harry Aikenhead, a spokesperson for Coral, told The Express, "Prince Andrew and Fergie have remained very close despite it being over twenty years now since they divorced and there's plenty of people who think the couple will remarry in the future.
"With the Royal family enjoying some fantastic moments over the last few years we make it just 2-1 to happen at any stage down the line, showing that it is certainly not something we are ruling out."