Holly Willoughby fans have come to her defence after she was criticised over photos she posted during the Royal Wedding.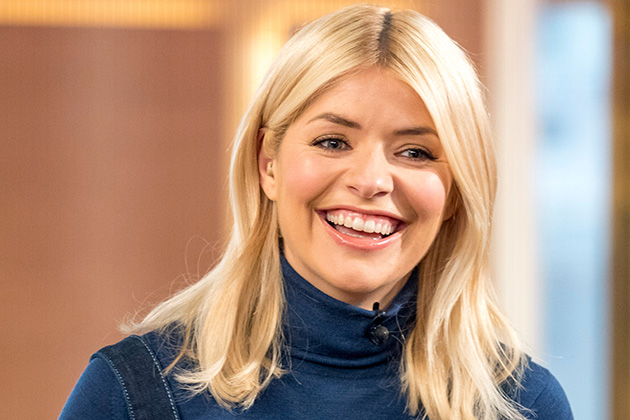 The This Morning presenter decided to watch the event on Saturday in her own wedding dress – which she wore to tie the knot with husband Dan Baldwin back in 2007 – and happily showed it off to her Instagram fans at a family party.
She wasn't the only one either as her sister Kelly and mum Linda also donned their gowns to celebrate the occasion.
"So it's the Royal wedding, my sisters 40th and my mums 70th birthday party at the willoughby residence today!!!!" Holly, 37, captioned a snap of the trio.
"… I blame you @ladywilloughby for the dress code!!!! #whynot #happiness #love 💙🥂❤💙🍾❤🎂💙"
The TV star went on to share a video of herself proudly showing her frock off.
Whilst many fans loved the Willoughby family's dress code, others weren't so happy about it and accused Holly of trying to upstage Meghan Markle as the actress married Prince Harry at Windsor Castle.
"Trying to get the limelight from Megan," one Instagram user commented, whilst another wrote: "Why are you attempting to overshadow the Royal wedding. There must be a reason for not being picked to present. Accept it."
And one added: "I know it was your sis and mums birthday however Why?? It just makes you look like your trying to upstage Meghan. Big mistake"

However, Holly's admirers have been sticking up for her in the face of this criticism, with one arguing: "Get a grip people, nobody is trying to steal the limelight. She is embracing royal wedding fever and having fun."
"What is wrong with you lot criticising Holly? No one could upstage Megan Markle," a fellow fan said, and another agreed: "Ignore the trolls you look fantastic and a great idea"
Holly also made it clear during the celebrations that she was all about Meghan, having shared a snap of herself posing next to the new Duchess of Sussex on her TV screen.
"She is soooooo beautiful… just a wedding day of dreams…. congratulations to Meghan and Harry," the star wrote.