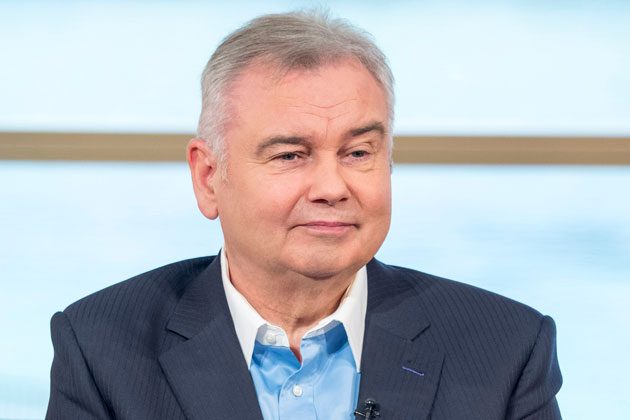 Eamonn Holmes has paid tribute to the much-loved family member who 'made me a better person' – and no, it's not Ruth.
The 59-year-old presenter shared an emotional black-and-white picture of a woman hugging her dog with the words, 'Until one has loved an animal, a part of one's soul remains unawakened' written across it.
In reference to his own pet dog, Maggie, Eamonn wrote: 'It took me too long in life to realise the truth of this ….. Now I believe it with my whole heart.' You can see the sweet post HERE.
MORE: Eamonn Holmes hits back after he's accused of taking a swipe at This Morning stand-in Rochelle Humes
Eamonn recently shared another adorable snap of his beloved pet, on #NationalPetDay, with the caption, 'AD – 8 years ago this little darling came into my life and made me a better person.

'She was a rescue dog and I couldn't understand why someone would not have cared for her before we came along. She has given me so much unconditional love, attention and companionship.
'She makes me feel good about myself and about the World. On this National Pet Day I just want to say Thank you Maggie.' You can see the cute post HERE.
MORE: Eamonn Holmes and Ruth Langsford delight fans with rare date night: 'You deserve it!'
And fans were loving the the cute snap. 'She gorgeous I had a rescue dog I lost her in January of this year she was 15 years old her name was tanya❤️' wrote one fan.
While another commented, 'Awww Maggie is so beautiful! Little sweetheart 💖💕💖💕'
A third wrote, 'Maggie beautiful , it will be 8 years next month since we rescued our beautiful girl Rosie Roo 🐾💜🐕💜🐾'
Adorable!