While it's clear that Ruth Langsford is delighted with her appointment as a Strictly contestant on this year's series of the show, it seems that husband Eamonn is far less excited about her venture into the world of ballroom.
When the news broke, the TV presenter was pretty vocal about his reservations – joking that the pair might well fall victim to the 'Strictly curse'.
But now it appears as though Ruth's Strictly journey has left Eamonn feeling more bereft than he may have originally predicted.
Taking to Twitter, Eamonn shared his sadness at having to attend the annual TV Choice Awards on his own, calling himself a "Strictly widower", suggesting the Ruth was forced to ditch the event with him for her intensive training.
Alongside a picture of the awards ceremony, Eamonn wrote, "Here's where I'm going tonight …. all on my own. #Strictly widower 😕"
The This Morning presenter also admitted his concerns that now Ruth is so busy with her commitments to the programme, she won't have time to take care of Eamonn back at home.
He shared, "I think Strictly is good for people who are resting between jobs but Ruth has got four jobs at the minute so it is going to be difficult."
He later went on to joke that having nobody to cook his meals for him every night "was an issue". Discussing how much she does at home, Eamonn confessed, "She is a domestic goddess and runs the whole house.

"She does everything and when she is not there, well it is going to be baked beans every night. It will probably be takeaways and they will go out into the bin before she gets home."
He also joked that he and son Jack have been forced to put in a few strategies to help them cope with the running of the household while Ruth is busy.
Eamonn admitted, "There's been a few contingency arrangements made because Ruth is a domestic goddess,"
"She runs the whole household and in her absence we have had to learn to do a few things – and to Ruthie's standard."
However, despite his concerns Eamonn did admit that he's been sure to support Ruth through the intense training schedule, revealing that he's now the one taking care of her and tending to her every need.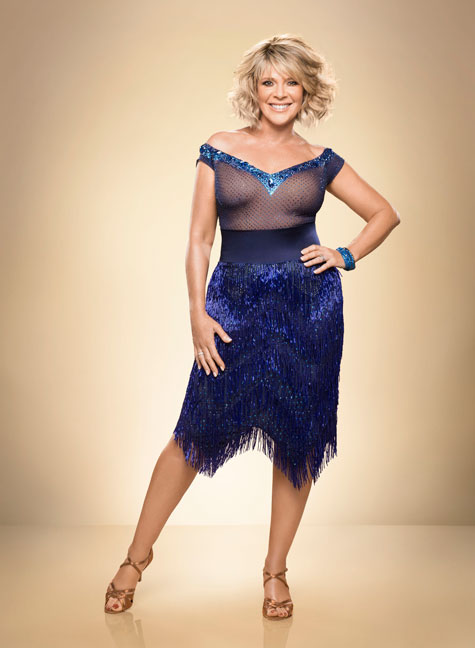 He said, "I am very good at running her a bath. You know like Rocky, with the trainer with the towel around his neck?
"Everything is on a back burner for me now. She did call me at 5am to the bathroom to apply some lotion to her back.
"I think it was the ­moisturiser after the fake tan. I just go along with it. I am just a Strictly widower."
So could Eamonn ever see himself in Ruth's glittery dance shoes? Sadly, we're never likely to see him strutting his stuff on Strictly, as he also confirmed that he'd never consider taking part in "any of the reality shows".
"But the show is not for me. I wouldn't do any of the reality shows. The bookmakers have made her 66/1 but I think they may eat their words."
We're all rooting for you Ruth!
FROM: Woman & Home, our sister site