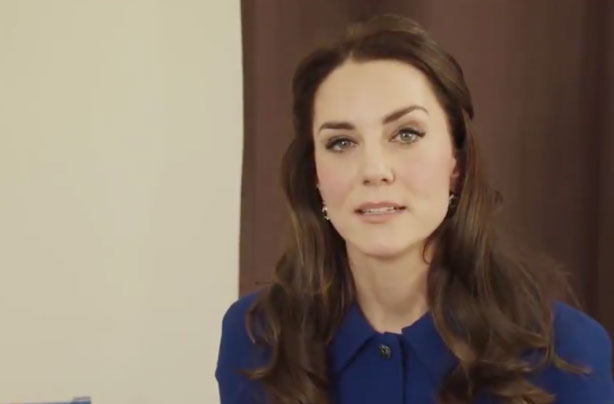 The Duchess introduces an animated film which explains how to talk about feelings, a new campaign titled 'You're Never Too Young to Talk Mental Health' which aims to give parents and teachers free resources to support children learning about their mental health.
In a statement, Catherine said: "As parents, we all want our children to have the best possible start in life, Encouraging children to understand and be open about their feeling can give them the skills to cope with the ups and down that life will throw at them as they grow up.
"It's important that our children understand that emotions are normal, and that they have the confidence to ask for help if they are struggling.
"This is why I am proud to support the You're never too young to talk mental health campaign by the Anna Freud National Centre for Children and Families, which is being rolled our across primary schools this autumn.
"This campaign's resources are excellent tools to support parents. They demonstrate how we can help children express their feelings, respond appropriately, and prevent small problems from snowballing into bigger ones."
The materials will be sent to every primary school in England, which includes assembly and lesson plans to enable them to use the animation in school for World Mental Health Day.
According to the charity, half of all life-time mental health problems start by the age of 14, and 20% of adolescents may experience a mental health problem in any given year.
It's not the first time Kate, who's a patron of the Anna Freud charity, has spoken out about mental health.
As an ambassador for the charity campaign #YoungMindsMatter last year, the Duchess said that as a parent, she hoped to encourage George and Charlotte to speak about their feelings from an early age.

"We know there is no shame in a young child struggling with their emotions or suffering from a mental illness," she wrote at the time.Prince Harry has also been open about mental health before, saying he regrets not talking about his feelings after his mother's death.
FROM: GoodToKnow, our sister site. Written by Mariana Cerqueira.