Danniella Westbrook's stalker nightmare has been ongoing for over two years…
43-year-old Danniella Westbrook has revealed she's now so fed up of her online stalker, that she's offering a £5,000 reward for information that would lead to their arrest.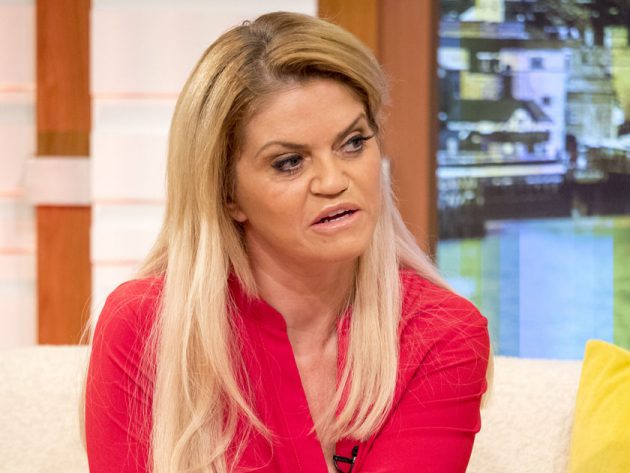 The former Eastenders star has had a tricky time of late, suffering a heartbreaking miscarriage and a sudden split from younger beau Alan.
READ MORE: Danniella Westbrook confirms miscarriage heartbreak as she reveals why she REALLY missed Loose Women interview
On the 30th September, the actress tweeted a response to an online troll, who claimed they knew Danniella from years ago.
The actress then said she had no association with the user. And she swiftly demanded police put a stop to the scary harassment, or stated she would "slap her silly".
The user in question, @Kayleeamiee, claimed, "Danniella knows me from years back. used me for what she coud like everyone else she does it too".
Most recently, Daniella pledged that she would offer up a cash reward to anyone who could help stop the online troll.
She wrote: "Ok so press release out this wèek. I will personally pay a £5k reward 2 anyone who comes forward 2 @metpoliceuk or me with info on stalker."
In the past, Daniella had screen-shotted social media posts from users claiming to be her. Many of the posts made reference to Danniella's two children, Kai and Jody.
---
Read more…
---
Her current troll, @Kayleeamiee, stated that the supposed fake Instagram account was actually Danniella herself.
Despite the constant message, it seems the online troll has refused to back down. Daniella's claimed stalker even revealed that she's happy for a showdown with actress. She wrote: "I will show up anywhere, yes I am better than you."
But Danniella remained defiant – openly threatening the online user.
"You're scum and when I see you I will knock you spark out and @metpoliceuk yes I have threatened her."
Daniella's stalking ordeal…
The former actress has  spoken previously about the ordeal, saying that she was once forced to block 43 fake accounts in one day.
Speaking to the Mail Online, she was confessed the strain of the tense stalker situation. She admitted, "It's not nice to think they are fixated on pretending to be me and getting access to all my private emails.
"To be honest, I'm going to go away and try and rest and relax. This whole thing is very frightening and draining.
"It's like this stalker won't give up until I'm run into the ground."