Danniella Westbrook has furiously hit out at reports suggesting her face is "rotting away" following a 'botched' surgery and years of drug abuse.
The former EastEnders star had apparently said that her left cheekbone is wasting away, meaning some days she wakes up with her face 'swollen' whilst others days it's "sunken".

However, Danniella has taken to Twitter to clarify that this doesn't mean her face is "rotting" – and that it's NOT been caused by her past drug use.
"what was the point of doing an interview today I said it's not rotting away & it's osteoporosis not drug use!" the 44-year-old tweeted on Thursday. "I ACTUALLY GIVE UP!!!"
It comes after Danniella alleged in the interview that her osteoporosis was caused by a 'botched' op she had one a TV show in 2015, which she said had weakened the bones in her face and shoulder.
Apparently the mum-of-two has no left cheekbone and no gums on the top of her mouth, and wears a whole denture which sits on the roof of her mouth.
"I just don't look like myself any more," Danniella told the Mirror Online. "Obviously I'm going to age a lot faster anyway because of the drugs but I didn't need this as well."
She also revealed that she's "drinking 12 pints of milk a day" to strengthen her bones in preparation for reconstructive surgery.
"I've got to laugh or I'll cry but it makes me so unhappy," the actress added.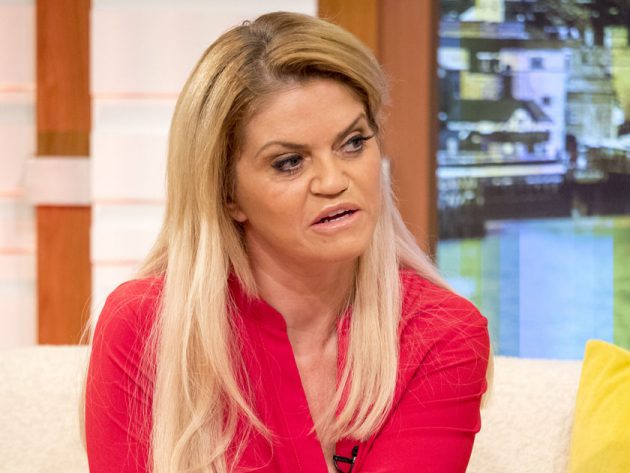 Danniella – who took part in Celebrity Big Brother in 2016 – claimed that she's become anxious about her looks too, so much so that she'll scratch her arms compulsively until they bleed.
"It has really affected my whole life, I couldn't work the year I came out of Big Brother,' she's revealed. "I couldn't work at all, it makes me nervous and I'm scratching. I get really bad anxiety.
"Some days I wake up and I'm so swollen and other days it can look really sunken.
"It's getting weaker and weaker and some days the pain is unbelievable."
Now Danniella is hoping to have a metal plate put in if she can improve her bone density but has said: "They can start to rebuild it but I'll never look the same and it could make me look not very nice, even worse than I look now."