Danniella Westbrook has emotionally confirmed that she's suffered a miscarriage and has split from fiancé Alan Thomason.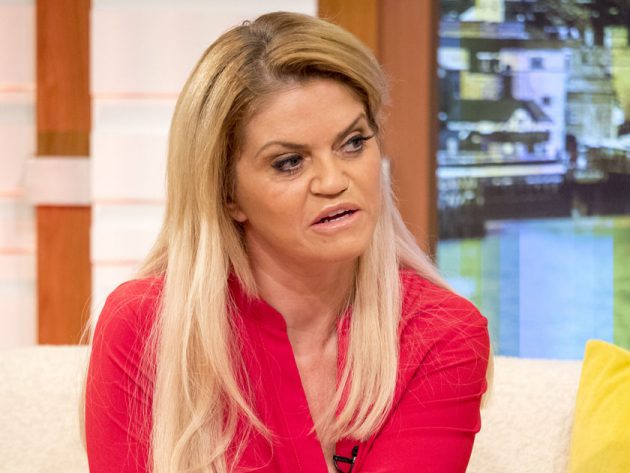 The actress – who has two children from previous relationships – was devastated to learn that she'd lost her baby during a recent doctor's appointment and it's proved both physically and mentally difficult to deal with.
"When I went to the doctor they said the [amniotic] sac wasn't sticking right, my womb wasn't strong enough," says Danniella, 43.
"I lost a lot of blood, it's been really painful."
The former EastEnders star says this is her fourth miscarriage and she's now sadly ruled out being able to have any more children.
"I don't think I could take the heartbreak of it all," Danniella tells The Sun. "I can't take it and I don't think it's good on my body. I don't think I could try to have any more kids.
"I've got two lovely kids and Alan's got a baby as well, he's got a six-year-old. It's not like we don't have children."
Going through such a tough time has led Danniella and Alan, 34, to spend time apart just over a month after they confirmed their whirlwind engagement.
"Me and Alan are not together at the minute, we have had an argument, we're having a tough time of it at the minute," she explains.
"He's in Benidorm, I need some time to myself right now and he's taking it very badly."
Danniella hit the headlines on Friday after she appeared to pull out of a scheduled appearance on Loose Women at the last minute, but she's now explained that she was unable to go on live due to her ill health following her miscarriage.
"I haven't been well and when I got to Loose Women this morning, I spoke to the producer and told him that I'm still bleeding a little bit and he got a medic to come in and see me," she says.
"He said that in medical terms I don't think it's fair if we put you on live TV.
"We were just going to do a pre-record but the producer said I looked shattered and I needed to go home so it was an executive decision between ITV, Loose Women and myself to just say no, not today.
"I'm 43, I'm not 18, you can't bounce back from things as quickly as you'd hope to and travelling as well."
Here's hoping things start to look up for Danniella soon.
From our sister site, CelebsNow. Written by Anna Francis.