Coleen Rooney has come under fire from her Twitter followers – after revealing that she'd won an expensive Gucci handbag.
The new mum-of-four took to social media to share the news that she'd won the £1,000 bag, writing, 'Thank you so much @thecoolcard …. competition winner of this gorgeous bag!!


'
Coleen won the stylish accessory through The Cool Card, an "exclusive, members-only privilege card that unlocks a secret world of benefits from luxury brands".
It's not clear if Coleen has any affiliation with the member's club. But it seems her followers were not happy with the post, accusing Coleen of being 'shallow' and 'cringe'.
One angry fan commented, 'This makes me cringe. Super wealthy privileged lady member of an exclusive private club (clearly for the super wealthy) wins a super expensive bag. Taking the p*** much?"
While another fan commented on the fact that Coleen's wealth means she could probably afford a bag like it without a competition.
They wrote, 'Have to unfollow you now. Why does someone like you who can afford such items accept them and then decide to, as part of the deal, share it with all us plebs who can't?
'Why don't you donate to someone who is less fortunate, say like your mother.'
A third frustrated fan wrote, "Really Coleen didn't think you were that shallow to advertise your freebies "winner"really ? Stick to posting your lovely family pics".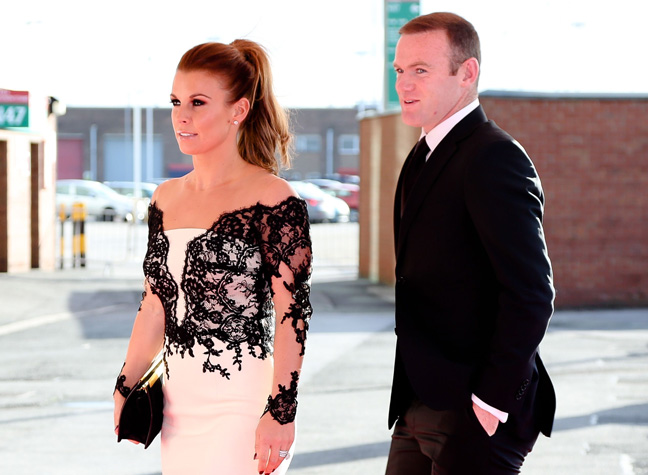 While another said, 'Well done Coleen, that's great news. I know you've been saving hard for that bag', and another branded the post 'embarrassing'.
Uh-oh!
A year's membership with The Cool Card, which offers discounts on hotels, spas and restaurants, costs £1,000 per year. A joint membership will set you back £1,250 per annum.
It's true that Coleen and hubby Wayne are certainly not short of a few bob. While Wayne is estimated to be worth around £100 million, Coleen herself is said to be worth around £13 million too – according to The Richest.
Not bad!
Coleen has of course just given birth to the couple's fourth child, Cass Mac. The adorable baby was born at the middle of February – and is their fourth son.