‎
Following her painful split from husband Ray Fensome, Loose Women star Coleen Nolan is looking to the future – and wants to find new love!

However, an insider close to the star tells Woman that her marriage breakdown – and comments that Ray made about no longer finding her attractive – has left Coleen, 52, feeling so low about her appearance and weight that there are some strict rules in place when it comes to her next relationship.
Our source reveals: 'Coleen's marriage to Ray left her as a shell of a person and with no self-confidence. Now she wants a man who will love her stretch marks, worship her wobbles and who thinks she's beautiful no matter what.'
But there's one thing that the star's ruled out for the sake of her children, Shane Jnr, 29, Jake 25, and Ciara, 16 – a toyboy.   'Coleen's said she won't be dating anyone younger than her sons – in fact no one under 40 need apply.'

And Coleen – who has also said she will not be looking for love online – has her kids' full support.
Our source says: 'Coleen turns 53 later this month and the kids have said she should get away and start to mingle, and she's fully behind it.'
'She's starting to feel positive and said she'll lose weight for herself and not for a man. It's all about finding a man who loves her for her, imperfections and all.'
It comes after Coleen split from her husband Ray last month, following 10 years of marriage.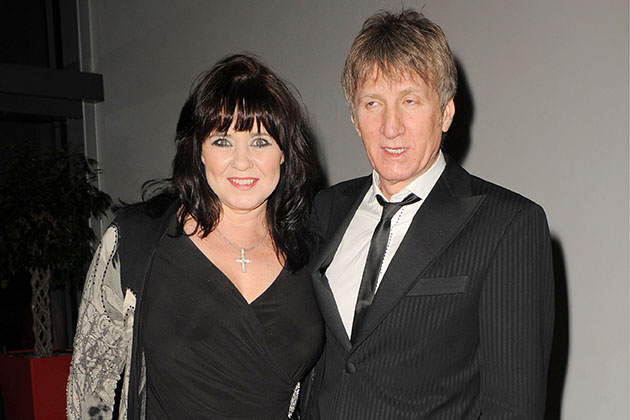 She said in her newspaper column: 'A division grows so deeply between a couple that nothing can pull them back together. And then – for everyone's sake – there is no alternative.
'You have to face facts and accept the marriage is over. And that, I'm afraid readers, is where I am today.
She continued: 'Me and my husband Ray are divorcing. I wanted to tell you first as I can hardly sit here and keep dishing out advice if I'm not being totally straight about what is going on in my own life.
'I've got tears pouring down my face as I write this. It's hard to imagine that so much could have changed from that day in 2008 when we married.'
It's great to hear that the TV star is staying positive!