It looks like Christine McGuinness might have made a very major career move, and will be joining the cast of a big TV show.
Can you guess which one it is? Oh alright, we'll tell you.
It's the Real Housewives of Cheshire!
The Daily Mail spoke to a source close to the housewives, who revealed, "Christine has been filming for the latest series of RHOC and has already made a big impact on the other Housewives."

(Could Christine be joining THIS fabulous cast?)
Speaking to the Manchester Evening News in January, Christine revealed that she was finding life as a stay at home mother quite difficult, especially given that her twins with husband Paddy McGuinness are both autistic.
"I didn't plan to be a stay-at-home mum for almost five years, and there's times I've found that extremely difficult.
"Being a stay-at-home mum is so much harder than going to work, certainly when your children have additional needs in any kind of way, it's so hard."
And she revealed that she would definitely be interested in becoming a little more career focused,
"For my own sanity I do want to go back out and remember I am my own person as well as a mum, sometimes you can leave yourself at the bottom of the pile."
It's been a difficult start to the year for Christine and her husband Paddy.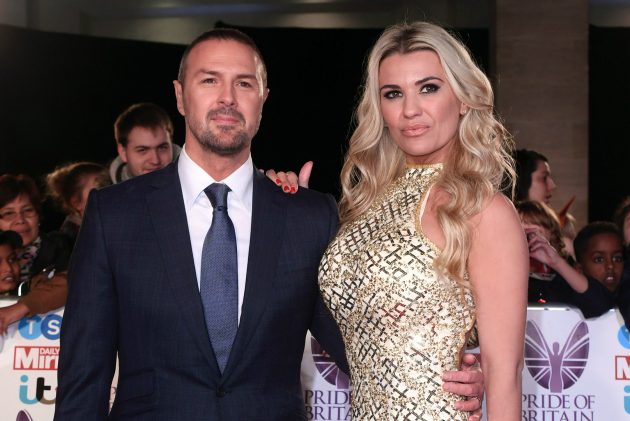 In February, he was seen out with All Saints' Nicole Appleton, fuelling speculation that his and Christine's marriage was on the rocks.
After a few weeks in the dog house, it seems Christine has now taken Paddy back, as a source in The Sun shared,
"They have had some very heated and emotional arguments over the last couple of weeks and Paddy obviously had a lot of explaining to do to Christine.
"Christine now believes her husband when he says that nothing romantic happened with Nicole and he has managed to win back her trust. The happiness and welfare of their children is the most important thing for both Christine and Paddy."
A source also told The Sun that Christine's new television gig might not be the best luck for Paddy.
"It's not great news for Paddy who's already seen enough of his private life scrutinised. She's already filmed some scenes."
The full Real Housewives of Cheshire line up will be revealed in March at a Manchester media event, so we will find out then for sure if Christine is to be gracing our telly screens.