Royal expert Lady Colin Campbell says the Duchess 
of Sussex knows what it takes 
to get what she wants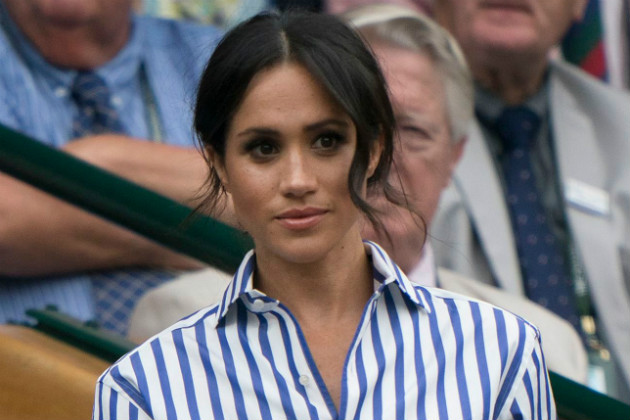 A couple of years ago, Meghan Markle was known for playing Rachel Zane in the US legal drama Suits, but thanks to her marriage to Prince Harry, the actress is now a global name.
In an exclusive interview with Woman, royal biographer Lady Colin Campbell claims Meghan's new role is far from 
a lucky coincidence.
Describing her as 
a 'minor actress', she explains, "Meghan is a personality in transition. She positions herself to move from a point of principle."
But Lady C, 69, says her acting skills need to be perfected if she wants to be a successful royal, describing the duchess as a "work in progress". So what are Meghan's plans to get to the top? Lady Colin reveals all…
Acting up
There's no questioning Meghan's acting skills, and Lady C suggests that she is using her talent to get exactly what she wants – a top 
spot in 'The Firm'.
"She's been a personality in transition for much 
of her life," she explains. "First, she needed to get the tools right to become a successful actress, then she used that as a platform to move herself on to being an activist personality. Now, she's in another stage of her development – new role, new attitude, new dialogue, new clothes.
"She still has sufficient of 
the old dialogue and attitudes, but 
I have no doubt that she is a quick learner." She concludes, "I gather she's not someone who ever backs down. She will update her act."

'Low-ranking member of the royals'
In an arguably stinging attack on Prince Harry's wife, the royal biographer suggests that Meghan "will be an ever-increasingly low-ranking member of the royal family and therefore she should cut her cloth accordingly".
"The best advice I would give her is 'slowly slowly catchee monkey'," Lady C says.
She adds that Meghan has gone in to the palace "with all guns blazing because the values she has previously adopted gained her a lot of approbation".
"She will learn that the British monarchy is not the United Nations, nor is it some public platform in America for actresses to articulate the latest and most fashionable trends, which is what she has been doing. She needs to adapt her behaviour to her new circumstances."

Change of behaviour
She may be stubborn, but Meghan, 37, clearly needs to make some modifications if she wants to fit in with the royals.
Lady C tells Woman that there's growing concern in the palace about how the Queen might deal with Meghan's current reputation.
"The Queen is in a delicate position because she has always allowed her family far more freedom than I would. She's a lenient mother and grandmother. I understand there is a growing concern that this situation is damaging Meghan's role and will ultimately damage the royals.
"But Meghan is evidently extremely stubborn and never wrong, so that's the dilemma."
Lady C adds that despite her refusal to back down, Meghan will realise change is necessary. "I think she will ultimately adapt her behaviour and attitude, 
but attitude takes longer to change than behaviour."

'A work in progress'
Altering her behaviour and attitude from Hollywood actress to British royal will be no easy task for Meghan, but Lady C has faith that the end result is what will drive Meghan.
"She positions herself to move from a point of principle,' she says. 'She is a work in progress. She is sufficiently aware of what she is about and what she wants, and understands she will never for the rest of her life have as good a platform to achieve all she wishes.
"She's moved up from being a B-grade TV starlet few people in the UK had heard of to being a major player 
on the world stage."