"I like Christmas to be absolutely over the top! I even like the TV commercials, they get me buzzing for it.
"I love the tree to be full of decorations, snow on the windows, and Santa Claus and a reindeer in the garden. I really enjoy buying presents for my kids and my family and I always love listening to Now That's What I Call Christmas – I start listening to it in November!
"When it comes to present-buying, I'm an early planner. I'll see something and think, 'That'll be good for Christmas,' and buy it and then try to hide it somewhere. That doesn't work with my daughters though, because teenage girls change their minds every five minutes, so I usually leave them until the last minute.'
"Keith Duffy is my best mate and we do everything together. Even when we're not gigging, we're playing golf, or going to the gym, or for a pint. We were always friends, but since Boyzlife we've become like brothers.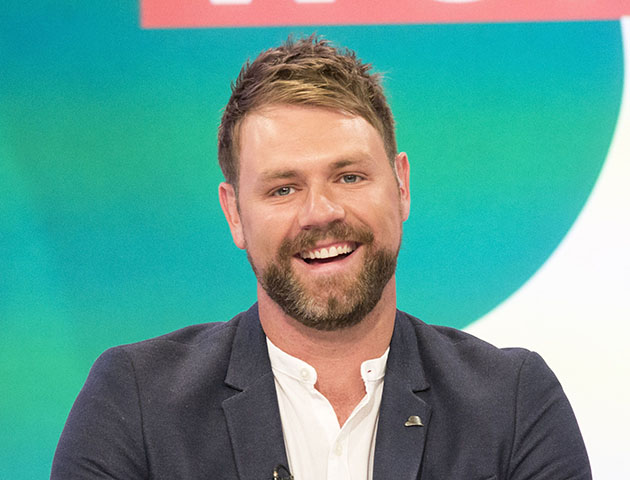 "There was lots of drinking in Westlife but there weren't lots of girls. We were very young and Louis Walsh, our manager, is so protective of all his acts. So it was quite hard to even chat up girls. We came straight out of school into the band and we were buying houses, getting married, having children. All the things that most people wouldn't start thinking about until their mid-20s, we were doing at 18.
"This year I'm spending Christmas with my girlfriend Danielle in Lancashire. We've been together more than a year and we're living together; you can't get more serious than that. We clicked and quickly got very close. Every other year I spend Christmas with my daughters at my mum and dad's
"I changed my name from Brian to Bryan when I was in Westlife because my autograph was taking too long. It was a stupid decision made when I was 18. I kept having to explain it and I just looked like an idiot, so when I left Westlife I changed it back. Since camera phones came out, no one wants an autograph – selfies have taken over.
"You won't find me anywhere near the kitchen on Christmas Day. I grew up in an Irish family and you're not allowed near the kitchen until the dinner is ready, although I did use to sneak in and eat
things when they were raw!
"I'm a rubbish cook – I can make scrambled eggs and that's about it. That's because I grew up with my mum doing everything. I love Christmas dinner – I'll eat turkey, stuffing, Brussels sprouts, roast potatoes, mashed potato, carrots, parsnips, trifle and Christmas pudding with cream. Then I'm in a coma on the couch watching Home Alone!
Brian McFadden and Keith Duffy will be touring the UK in December as Boyzlife. Tickets available at boyzlife.seetickets.com.