Brendan Cole is normally weeks in to the Strictly Come Dancing rehearsals by now but after announcing earlier this year his contract hadn't been renewed, he's decided to spend his time doing something a little more relaxing.
The 42-year-old pro dancer and his wife Zoe Cole, 36, have been spending some quality time together at their holiday home in Mallorca along with their two children, six- year-old Aurelia, and new baby Dante.

Brendan has been sharing cute pictures of his family holiday to his 86.4k Instagram followers and even posted a video message for his old colleagues who are hard at work in rehearsals for the 16th season of the BBC show.
In the short clip filmed next to his swimming pool, he said, "This is a message to all my Strictly friends who are back in the studio today as it's day one of season 16.
"Guys, I am wishing you all the very best ahead of the new season, for the new guys, congratulations on joining the show, you are going to have a ball. And to all my old friends, missing you lots, but I can't wait to hear and see what you have been up to and we will catch up very soon."
Many of his fans left messages of support and some of confusion as to why he won't be in this years show.
READ MORE: Strictly Come Dancing bosses will NOT allow same-sex couples on BBC show
One fan wrote, "Not really sure what the strictly bosses thought they were doing to be honest, going to be a massive loss without you."
Another added, "You are amazing. Can't believe you won't be on my tv every week. #dancinglegend #myfavourite enjoy your summer xx".
In an interview on Lorraine earlier this year he spoke out about the BBC's decision saying, "It's quite, actually, hard to talk about.
"The BBC haven't renewed my contract. We get contracted year upon year. They've made an editorial decision to not have me back on the show. I'm a little bit in shock. I'm quite emotional, a bit raw about it.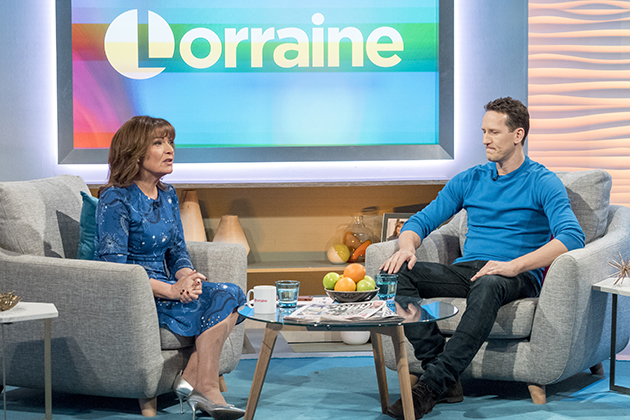 "It's done via a process of a phone call and stuff. I have had 15 incredible series on the show. I'm very proud of the whole show. It's a great team.
 "I'm disappointed. It's very hard to talk about. It's a recent decision."
Words by Leanne Carr