Dame Barbara Windsor's husband Scott Mitchell has given an incredibly moving interview regarding his wife's dementia battle.


Having been diagnosed with dementia in 2014, Dame Barbara Windsor suffered an alarming health scare in late July of this year due to a change in her Alzheimer's medication.
The actress, famed for her iconic role in Eastenders as Peggy Mitchell, collapsed in her London home after a worrying turn – as her heart rate dropped due to the prescribed medication.
Having been fitted with a pacemaker following the alarming event, Barbara's husband Scott Mitchell has given emotional insight into the realities of Barbara's condition.

Speaking with The Sun, the 55-year-old detailed the distressing events of Barbara's collapse – revealing he feared she'd suffered a stroke.
"She was in the bathroom and when I went to check on her, she was the most horrendous colour and trembling, holding on to the sink," he said.
"I was about to sit her down, but she just collapsed in my arms with her eyes rolled back and her face slightly twisted. I thought she was having a stroke."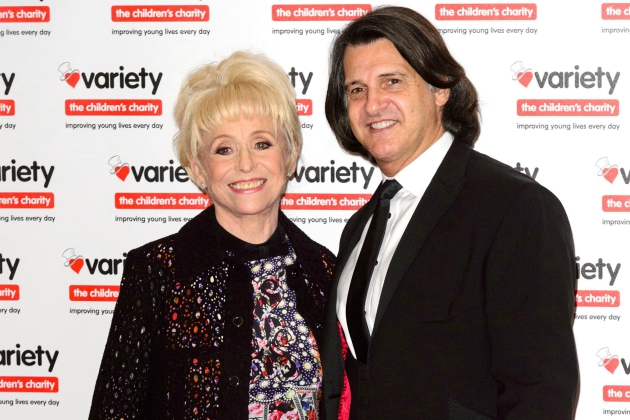 Scott then explained that he'd contacted emergency services, who thankfully arrived within a quarter of an hour just as Barbara had started to regain consciousness.
"It turns out she'd just fainted. But her heart rate was still as low as 30 and they couldn't get it back up, so she was taken to hospital for tests and they decided she needed a pacemaker fitting," he said.
Scott went on to explain some of the incredibly emotional realities of Barbara's condition.
Having been married for over eighteen years, Scott recalled the first time Barbara failed to recognise him.

"She's definitely more confused now… About two weeks ago, she'd had a bath and I was drying her back, when suddenly she looked at me with almost fearful apprehension.
"She said, 'Who are you? What are you doing here?' and I replied, 'It's me Bar, it's Scott, your husband.' She snapped out of it almost instantly but then became very ­distressed."
Scott added that it's "very frightening", revealing the heartbreaking moment left him shaken.
"I sobbed and sobbed. Even though that moment hadn't lasted long, it hurt. And it's terrifying, for both of us."
Sending both Scott and Barbara our very best.