Dame Barbara Windsor's health seems to be deteriorating as she continues to battle Alzheimer's.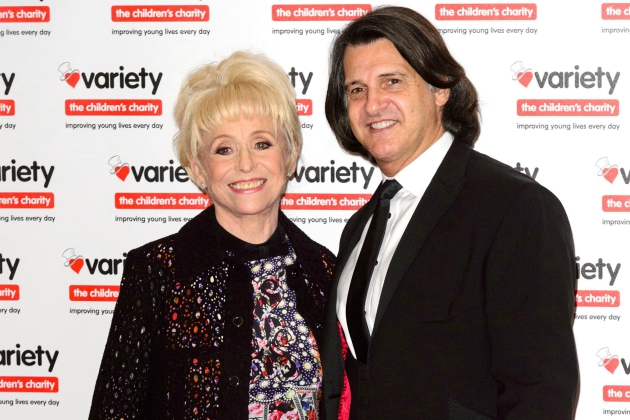 The 81-year-old – best known for playing Peggy Mitchell in EastEnders – was diagnosed with the disease back in 2014.
Read More: Barbara Windsor's husband Scott gives devastating update on her Alzheimer's battle: 'It's heartbreaking'
And now her husband, Scott Mitchell, 55, has opened up about her health, admitting he can no longer leave her alone.
Speaking about hiring carers to help take care of the soap legend, he said, "I used to feel very guilty about leaving her, so I could be stuck in the house for two or three days.
"When I did first have carers in I still felt a sense of guilt.

"But I also realised it is so important for me to have that little bit of rest from the situation — otherwise you can't keep strong. You need to keep strong for the other person."
Scott – who has been married to Barbara since 2000 – then went on to reveal that watching television and listening to music especially designed for people suffering with dementia also helps.
He continued to The Sun, "We watch quite a lot of TV and we have a lovely, special radio for people with dementia.
"They make it very easy and you can do playlists — there's a whole thing of Barbara's career and her songs on that. She really loves that, she connects with it."

This comes after Scott revealed earlier this week that Barbara often thanks him for looking after her and even apologises for having Alzheimer's.
Speaking to The Mirror, Scott confessed, "She thanks me for ­looking after her. I say to her, 'You don't have to thank me'. Barbara can't be left alone any more. That's the reality of it. She has to have constant care.
"She can't look after herself but then we still sit and have dinner and watch TV and have normal conversations."
Scott and eight of Barbara's former co-stars – Jake Wood, Emma Barton, Natalie Cassidy, Tanya Franks, Jamie Borthwick and Jane Slaughter, Kellie Shirley and Adam Woodyatt – are hoping to raise £100,000 for Dementia Revolution by running the marathon later this year.