Meghan Markle and Prince Harry's wedding is getting closer and closer, and we're getting more and more excited.
But it turns out some people are so excited about the royal nuptials on 19th May that they miss the finer details when it comes to memorabilia.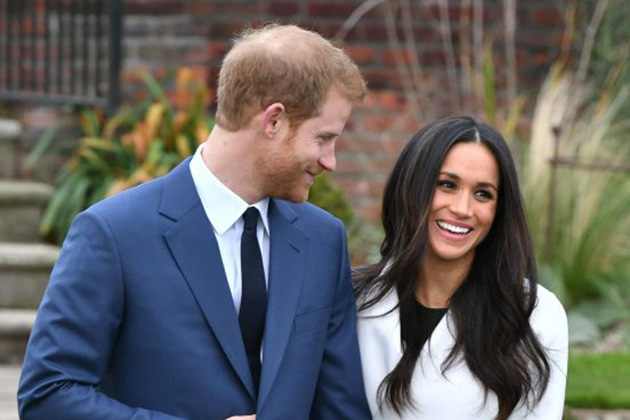 A royal wedding commemorative plate is being sold on Etsy for $36.50, with just one big problem.
"Celebrate THE wedding of the year with this beautiful china plate featuring the portraits of Prince Harry and Meghan Markle," reads the caption.
"Whether you choose to eat your toast and Marmite (Harry's favourite snack*) from, or hang it on your wall, this plate won't fail to raise a smile and evoke pride in our country's most cherished couple."
And it does raise a smile for ALL the wrong reasons.
Meghan is there looking all pretty, but instead of ginger royal Prince Harry, there's a picture of ginger crooner Ed Sheeran.
It comes after it was revealed Meghan's  previous life as an aspiring actress led her to form some unexpected connections – including one with none other than Robin Thicke.
It turns out that Meghan, 36, worked as a calligrapher before getting her big break on the TV series Suits, and in this role she ended up writing by hand the invitations for Robin's wedding to ex-wife Paula Patton.
Speaking to Esquire in 2013, the future royal explained: "I went to an all-girls Catholic school for like six years during the time when kids actually had handwriting class.

"I've always had a propensity for getting the cursive down pretty well. What it evolved into was my pseudo-waitressing job when I was auditioning.
"I didn't wait tables. I did calligraphy for the invitations for, like, Robin Thicke and Paula Patton's wedding."

Who knew? Meghan also revealed that she used to write "celebrity correspondence" for Dolce & Gabbana "over the holidays" in order to pay her bills whilst she was auditioning for acting jobs.