Loose Women star Andrea McLean has revealed she is avoiding taking a medical test, as she fears that the outcome might be 'awful.'
Opening up during the show, Andrea, 48 – who underwent a hysterectomy in 2016 – explained, '"When I had my hysterectomy they found out that I had this disease Vasculitis [inflammation of the blood vessels] which is very rare and not many people know about, but I'm meant to be tested every year and I don't want to."

As the other panellists encouraged her to make an appointment, the mum-of-two continued, "Everything is really nice now, what if they tell me something awful?"
The Loose Women star has previously opened up in an interview about her recent struggle with endometriosis and the perimenopause, and the devastating surgery she had to have as a result.
Andrea has been open and honest about her health battles in the past, regularly opening up the issues she's been facing on Loose Women or over on her social media.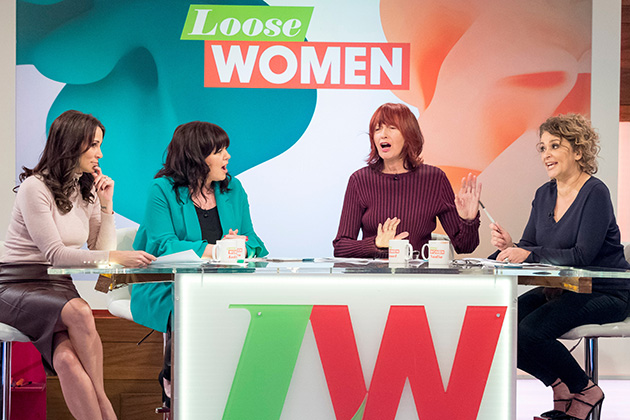 Last September, the candid star was experiencing a hugely difficult time, when she underwent a hysterectomy to help solve her battle with endometriosis and perimenopause.
However, the surgery had complications, and the popular TV star was often left doubled in pain – even minutes before presenting the ITV show, Loose Women.
Of the excruciating pain, she's previously admitted to The Mirror, "I was doubled up on the sofa. I was trying hot water bottles, paracetamol, Nurofen, anything I could get over the counter but it didn't work.
MORE: Andrea McLean shares emotional wedding day speech as she marries boyfriend Nick Feeney in stunning ceremony
"I had numerous scans. They found out one of my kidneys was enlarged and twisted, meaning veins from my kidney down to my bladder had become varicose.
"I was sitting in a corner constantly holding my stomach before going on air."