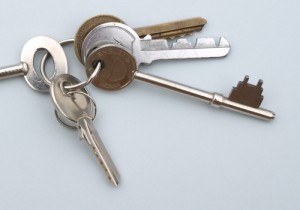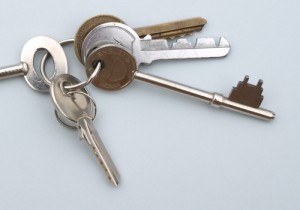 Getting on the property ladder is one of the most important decisions you can make in life. You may have decided you don't want to be part of the rental culture, so buying a property can allow you to step into the next stage of your life with confidence.

But it's not always the easiest thing to do. In many instances you will need a deposit of around 20% of the purchase price, with a mortgage to finance the remainder. However, if you can start to get some funds together and savings in place there may be a little helping hand to get you on the first rung of the ladder. Many mortgage lenders offer first time buyer mortgages, as well as help and guidance along the way. This is ideal if you are a little unsure of the steps you need to take, and an extremely useful tool to get all the information you might need.

Here are a few pointers to assist you when putting plans in place for the property ladder.

Do your research

It may sound like the most obvious thing in the world, but when you are starting to look at property, it's essential that you get an idea of prices in the area you wish to move to. What size of house do you think you can realistically afford? What's your ideal area? Go and see houses that are within your price range and get an idea of what you can get for your money. You may not get your first choice in size of property, but when it's your first purchase the most important thing is to get on the ladder, in an area that will hopefully increase in price further down the line.

Look carefully at your budget

Once you have an idea of the kind of home and area you would like to move to, you should begin to look at your budget. We mean seriously look at your budget. How much do you already have in your savings? How much can you realistically get together for a deposit?

When looking at your budget, you should evaluate how long it may take you to get the funds together for a deposit. It may not always make pleasant reading, and you might feel it's a long way off. Don't let that put you off, however; it's a serious life decision and it could really take time. Once you get there though, it will be worth it in the end.

Think about your savings

It's one thing having some savings, but you really need to make sure they are in the best possible place to get the most out of them. If you are saving month by month it's important that you first to investigate cash ISAs (for tax free saving), and then look to alternative savings accounts offering good rates of interest.

Many people often get a helping hand when buying their first home. If you are fortunate enough to get a lump sum from friends and family, where do you actually put it? If you are buying straight away, you need to be able to get access. However, if for example, you are buying with your partner they may not yet have the funds in place. In this instance, if you are buying a year or two down the line, a fixed rate savings account could be the ideal place to shelter your funds. You could get a great rate of interest and most importantly won't be able to spend it in the meantime!  

Investigate your mortgage options

Once you have an idea of how big your deposit will be and what kind of house you are after, you can look at what mortgage options are available.  Most large lenders provide tools, such as the Virgin Money mortgage calculator to help you work out what you might be able to borrow based on your individual circumstances.  It's worth doing this early, even if you don't have a specific property in mind so you know what mortgage options are open to you.
Be patient

The housing market can be volatile, so try and stay patient whilst also being flexible. Don't get complacent; once you have decided on a specific area, keep up to date with house prices as well as keeping an eye on your savings plan. You never know, you might have to move quickly. Flexibility could be key.

Good luck. It's a big step!