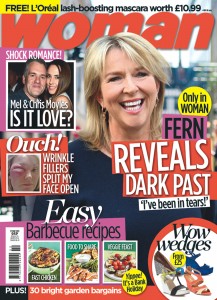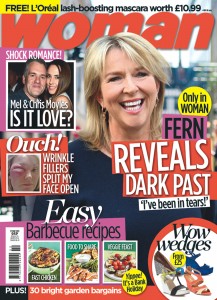 In this week's Woman, Fern shares all about her family's dark past and we chart the real winners and losers of Britain's Got Talent.

Look great without breaking the bank with our bargain buys that look expensive, follow our guide to find the perfect trouser fit for you and make a statement with wonder wedges. If you've got a special occasion coming up, don't miss our must-read summer eye make-up guide and eat yourself younger with anti-ageing tips for your body and mind.

Make the most of that lovely extra day off with our bank holiday barbecue recipes, our pick of the best outdoor buys and don't miss your FREE L'Oreal mascara too! All this and lots more, only in this week's Woman – out NOW!