A well-cut hairstyle that flatters your face shape won't just make you feel great, but it'll keep you looking young. From adding a fringe to getting a classic crop, be inspired by our favourite celebrity women over 40 - living proof you can be stylish at any age!
And our favourite celebrity hair looks for women over 40?
Amanda Holden's locks always look healthy and full of bounce. A little volumising mousse can help to lift hair around the crown, which will give a soft, youthful edge to your look.
A manageable fringe that skims the eyes can hide any frown lines – Davina McCall's is both feminine and flattering.
Slightly off-centre side partings look great on mid-lengths. Run some straighteners over for a smooth and sleek finish like Cameron Diaz.
If you've got fine hair then don't dismiss a fringe. Try a soft sweeping one like Strictly judge Darcey Bussell to create the perfect, face-flattering look.
Julianne Moore's simple below-the-shoulder cut is a great style choice! Keep ends healthy with regular trips to your salon.
Gwyneth Paltrow's centre parting flatters oval face shapes, soften the look by slightly curling the front sections away from your face at cheekbone level with your straighteners for a great anti-aging effect.
Kate Beckinsale's sleek up-do is perfect for the office or the bar. Curl your mid-lengths and ends before scooping up into a high ponytail, using a clean toothbrush to tame fly-aways.
Game of Thrones star Lena Headey looks worlds away from her on-screen character with her chic short cut.
Susanna Reid works a classic mid-length that's really versatile and can be easily styled up or down!
Add some extra height with a side parting and tousled waves like Teri Hatcher.
Halle Berry's bed-head waves give her bob a real volume boost.
If you've got curly hair, don't shy away from a shorter style! Subtle layers like Meg Ryan's will keep your look soft and feminine.
Take note from Catherine-Zeta Jones brave tighter curls for a ramped up party look.
We love Carole Middleton's classic mid-length do. Get a couple of inches taken off at your hairdressers for an instantly refreshed look.
Sharon Osbourne always looks flawless! Her layered crop is full of volume and helps give instant glamour.
Michelle Pfeiffer's glossy finish is so manageable! Use a hair mask once a week to keep looking healthy and add in a shine spray if you're keen for more.
Nicole Kidman works an up-do effortlessly, pull a few strands free at the front and add a gentle curl to them to make the style even more flattering.
If you're growing out a crop, longer sections styled forward will work wonders! Be inspired by Robin Wright with layers that sit alongside and just above the brows.
Charlize Theron works braids effortlessly, they're perfect for taking her fringe off her face for a new look!
Sarah-Jessica Parker's signature style is as glamorous as it gets! It's so easy, just keep layers long and add a centre parting to really open up your face.
A textured crop is really easy to manage. Kris Jenner's slanted off centre parting creates volume and looks effortlessly stylish.
Copy Helen Mirren and opt for soft layers to add extra volume. This is a great option for fine hair.
Having the front sections of your hair cut to just below chin length like Julia Roberts will make your features look more lifted.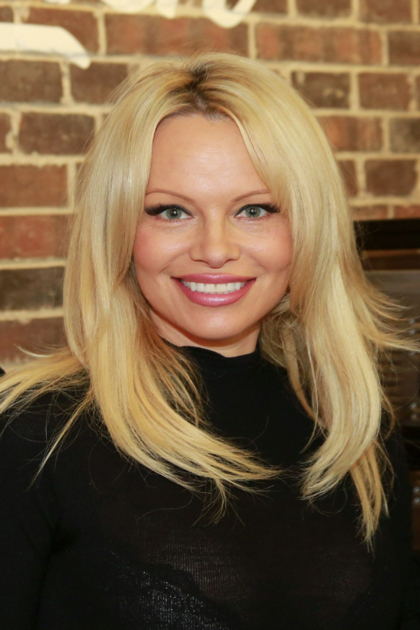 Growing out a fringe? Ask your hairdresser to blend it into the rest of your hair like Pamela Anderson to give you more of a style.
Get a few soft highlights added to the mid-lengths of your bob like Jennifer Lopez to break it up and stop it looking too heavy, this tactic is great dor dark and thick hair.
top long hair looking frizzy by asking your stylist to cut a few inches off to keep long waves sleek and glossy like Claudia Schiffer's.
A side fringe that skims the eyes can help make mid-length hair youthful – Elizabeth McGovern's style is one to copy.
Up for adding a bit of an edge to your look? Use hairspray sprayed onto your hairbrush to sweep one side of your hair back over your ear, securing with grips, and let the other side hang loose like Cate Blanchett.
Short hair comes in all shapes and sizes so take note from Naomi Campbell and get a soft fringe and a chin-length bob cut in to nail a really flattering style.
If you're going for an up-do make sure to add volume at the crown of the head with a little bit of backcombing like Arlene Phillips to keep the look flattering.